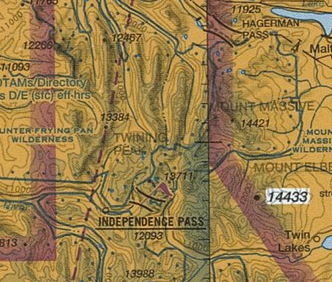 Join us for a review of the elements of mountain flying, with a planned trip to the Colorado Rockies as a specific example.
We'll look at terrain, mountain weather, mountain airports, airplane performance, survival gear, route planning, logistics, and of course safety.
This seminar is one of two opportunities to obtain pre-trip briefing on the planned Colorado excursion of late June being organized by the Bay Area pilots' Fly Out Group. We will use the routing of that trip to highlight the talk, but this session is open to non-participating pilots who wish to obtain the ground instruction related to a mountain checkout. For more information, visit http://www.flyoutgroup.org
Registration
Register via FAAST Online Event Registration .
WINGS Credit
See the FAA Safety Event.
Topics
Terrain
Physiology
Systems
Performance
Density Altitude
Engine Operation
Mountain Airports
Mountain Weather
Course Notes
Dates
Saturday, April 25, 2020, 12:00 pm
Instructor
Location
San Carlos Airport
San Carlos Flight Center
655 Skyway Rd
Suite 215
San Carlos, CA 94070
Contact
My Flight Training
info@myflighttraining.org