Location
From U.S. 101 (Bayshore Freeway), exit eastbound at Embarcadero Road.
Left turn at the Palo Alto Airport (also Palo Alto Municipal Golf Course) entrance.
Straight ahead to 1901 Embarcadero Road building parking lot.
Entrance door is marked and below sign "West Valley Flying Club".
Proceed to the classroom at the rear of the facility.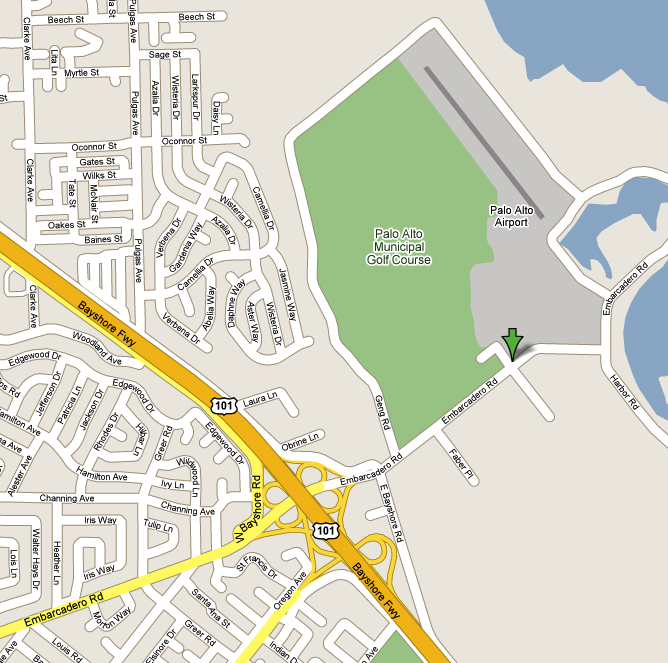 West Valley Flying Club
1901 Embarcadero Road
Suite 100
Palo Alto, CA 94303
Classroom telephone: 650-856-2030